East Immanuel believes we are to be the hands and feet of Jesus.
We want to be a bright Light in a dark world
Our church is on one of the busiest corners in Saint Paul's East Side.
We have an amazing opportunity to reach the neighborhood
with God's Love through different events throughout the year.
East Immanuel is taking the Gospel to the streets.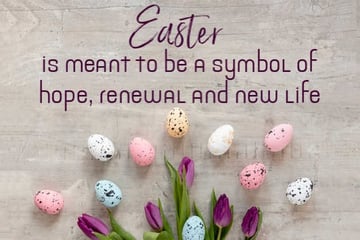 Every Spring before Easter, a hunt for over 2000 candy filled eggs, face painting, crafts, food, and the true story of Easter.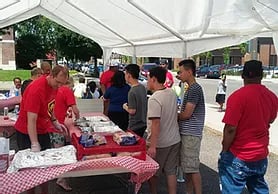 Thursdays Free Hot Dog Outreach
Thursdays in June & July 5:30 to 7:30 PM. Hungry? Grab a Hot Dog, chips, and a drink and gather together with the East Side Community and East Immanuel Church! There will be bubbles for the kids! Volunteers will be available for Prayer needs and or questions about God.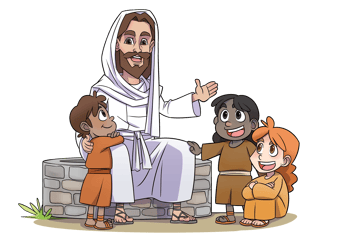 Rocky Railway VBA - Free
Kids 4 years to 5th grade. August 3rd to 5th 5:30 to 7:30 PM Hop on the Rocky Railway as we see how Jesus' power pulls us through. Each day at Rocky Railway Vacation Bible Adventure, kid track through field tested rotations that reinforce relevant Bible Points and immerse kids in new adventures.
Do you have an idea of how to help and interact with our community? Let us know.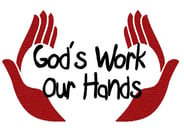 October 16th for Families, 3:PM to 5:PM Outside. A fun, safe, family event with food, carnival games, face painting, moonwalk, and more.
The Gospel Message is always shared!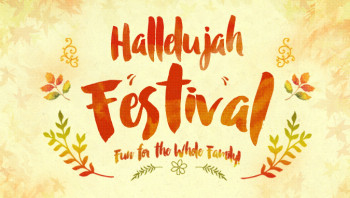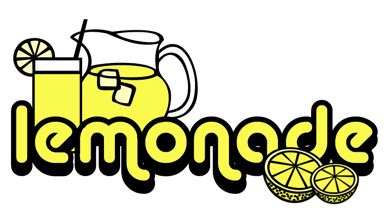 Free Lemonade Stand
Watch for our POP UP Lemonade stand.
Come grab a cup of lemonade and a snack right in front of our church. Need a Prayer? Need to Talk? Have questions about God?
You are loved and we want to hear your story. Come as you are.
Bibles and tracts are available.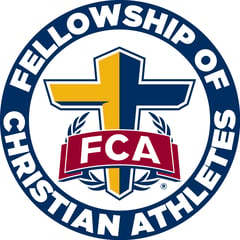 Kids 1st to 5th grade. In July from 5:30 to 7:30 PM
Join our friends from FCA for 3 days of fun activities and learning about Jesus.
Contact Us if you need hep with registration. This is a Free Event for the Youth.
FCA PURSUE
Youth Sports Camp - FREE